WinHoist® & Sensor os®
PROCESS CONTROL
Amsax is the technology leader in process control software. Our proprietary systems (ISO 9001 Certified) integrate all motion and process controls with next-gen intelligence.
The most advanced control system for processing lines & industrial robotics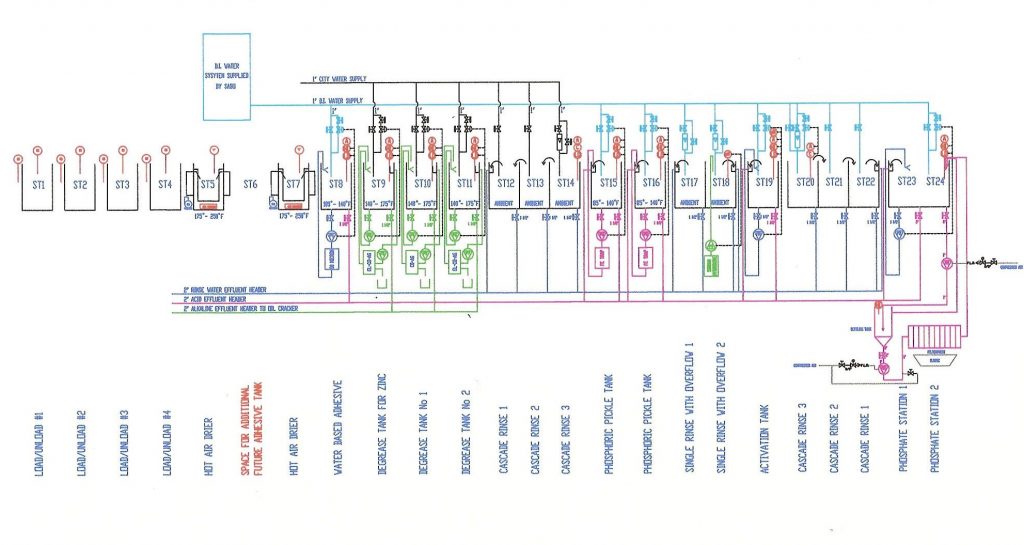 Our object-oriented random loading software WinHoist® & Sensor OS® enable the most flexible managing of a process line regardless of the number of carriers, stations or process requirements. Over the years our systems have been continually improved for the innovations of modern production.
Our software unlocks an unmatched degree of control & efficiency, including production tracking, process parameter monitoring
& statistical process control.
Forward Thinking Capability
WinHoist® and Sensor OS® Forward Thinking AI anticipates each carrier's future moves and constants refines its own internal strategy — incorporating the interplay of other carriers and updating to optimize coordinated motions. This is a critical asset for when a process is interrupted, whether for inspections or power loss; the software remains active and automatic operations can recover and resume immediately based on real-time conditions.

This ability also reduces delays when carriers share zones of travel. The outcome is significant — a payload no longer waits for a hierarchy of obsolete "reservations" to play-out before moving, and consistently makes the best current move to adhere to process specifications. The carriers optimize their motions and act as a team.
704 California Avenue 
Rochester, PA 15074
Phone: (412) 292-0127 or (412) 944-7400
Fax: (724) 201-0051
Email: info@amsaxtech.com